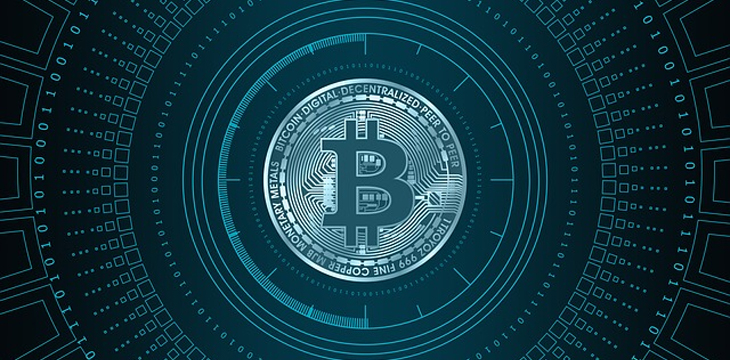 Attracting institutional investment money seems to be the new holy grail of cryptocurrency, just shy of Mainstream acceptance.
There are powers of money floating through the institutional investment sphere, currently tied up in stocks, bonds, and other financial instruments. Bringing that money into cryptocurrency would increase the total market cap of the sphere by orders of magnitude.
In addition to the financial benefits, a large surge of institutional money would give cryptocurrency the legitimacy it needs to really make inroads into Mainstream acceptance and adoption.
When Goldman-Sachs or Bank of America finally starts basing major business plans around movements in the cryptocurrency market, the thinking goes, cryptocurrency will have graduated from technophile toy to serious financial tool.
Unfortunately, the volatility the sphere is famous for has been out in full force over the course of the last 12 months.
After reaching all-time highs in December after a meteoric rise, prices for nearly all cryptocurrencies crashed in January and February and have vibrated at relatively low levels ever since. False starts aside, the market is not considerably more well off than it was just a few days after the crash.
Moreover, the expected regulatory clarity that 2018 was supposed to bring has not yet materialized.
What Is Bakkt & How Will it Change the Cryptocurrency World?
There have been few positive news stories on the tax or regulatory fronts, and some financial tools, like Bitcoin exchange traded funds, have been tabled pending further review.
It would appear, then, that institutional investment is no closer now than it was in January — or the past decade of cryptocurrency trading, for that matter.
Enter Bakkt.
Bakkt plans to enter the cryptocurrency market with an open platform for all manner of cryptocurrency services, including trading and warehousing.
What sets Bakkt apart from the pack is its backers and its founding company.
Bakkt is a product of the same company that spawned the vaunted New York Stock Exchange, and it plans to enter the market with the support of a self-described "marquee" of big names — including BCG, Microsoft, and Starbucks.
Simply put, it's institutional investment geared toward creating more institutional investment.
We're going to take a look at what Bakkt is, what it plans to do, and what the market is saying about this potentially game-changing entity.
An Introduction to Bakkt
In August 2018, Bakkt's parent company Intercontinental Exchange released a statement announcing its intention to use Microsoft's cloud service Azure to "create an open and regulated, global ecosystem for digital assets."
This new company, dubbed Bakkt, would start right off the bat with the inclusion of federally regulated markets and auxiliary services, like warehousing.
Top 10 Proof of Stake Cryptocurrencies in 2018
It would even feature Bitcoin to fiat conversions, a feature that is rare on cryptocurrency exchanges and one of the major differentiators between market-movers and also-rans.
In total, Bakkt expects to serve a digital marketplace that moves $270 billion per year.
"In bringing regulated, connected infrastructure together with institutional and consumer applications for digital assets, we aim to build confidence in the asset class on a global scale, consistent with our track record of bringing transparency and trust to previously unregulated markets,"
Intercontinental Exchange founder and CEO Jeffrey Sprecher said in the statement.
Bakkt's flagship offering is slated to be a U.S.-based futures exchange and clear-house plan for single-day, physically delivered Bitcoin contracts coupled with physical warehousing.
Bakkt estimates this will be available as early as November 2018, pending approval by the U.S. Commodity Futures Trading Commission. The clearinghouse, Bakkt noted, will be backed by a guarantee fund supplied by Bakkt.
Eventually, Bakkt hopes to service all levels of the cryptocurrency supply chain, from casual investors to mega-merchants, like Starbucks. In fact, Starbucks will be the first major merchant to work with Bakkt on ways to "convert their digital assets into U.S.
dollars for use at Starbucks," according to Maria Smith, Starbucks vice president for partnerships and payments.
Other investors and potential Bakkt partners include a laundry list of well-known financial institutions, including Alan Howard, Pantera Capital, Fortress Investment Group, Eagle Seven, Galaxy Digital, Protocol Ventures, Susquehanna International Group, and Horizons Ventures.
"Bakkt is designed to serve as a scalable on-ramp for institutional, merchant and consumer participation in digital assets by promoting greater efficiency, security, and utility," Bakkt CEO Kelly Loeffler said in the statement.

What is Bakkt?

"We are collaborating to build an open platform that helps unlock the transformative potential of digital assets across global markets and commerce."
What the Market Is Saying
It's likely no coincidence that "Bakkt" sounds suspiciously like "backed." After all, it's a project of the company that founded the New York Stock Exchange, it's built on Microsoft technology, it has a slew of big-name institutional investors already on board, and its first major merchant is none other than the ubiquitous Starbucks.
In the wildest fever dreams of cryptocurrency enthusiasts, it's hard to imagine a more complete slate of market players.
All that's missing is an Amazon endorsement and a gilded letter from the U.S. Securities and Exchange Commission promising Bakkt unfettered access to the market.
And yet, that's close to the reality that Bakkt is proposing. By beginning operations with an eye toward regulatory scrutiny, Bakkt is attempting to leapfrog the regulatory hurdles that have challenged cryptocurrency throughout its decades-long rise — and in 2018, in particular.
Crypto market observers have identified a few key advantages of this new player, which all seem positive from an adoption point of view.
Institutional Investment
The first is the obvious nod toward institutional investment.
Bakkt has that covered with its initial slate of venture capital firms. If these firms are willing to stick their necks into the crypto arena, so the thinking goes, it's just a hop-skip-jump for even larger firms to come onboard.
This is particularly likely if Bakkt plays by the regulatory rules and secures approval for its operations moving forward.
Oddly, this argument also works in reverse. If big-ticket investors are fine with Bakkt's operations, then it follows that small-time investors should come on-board, as well.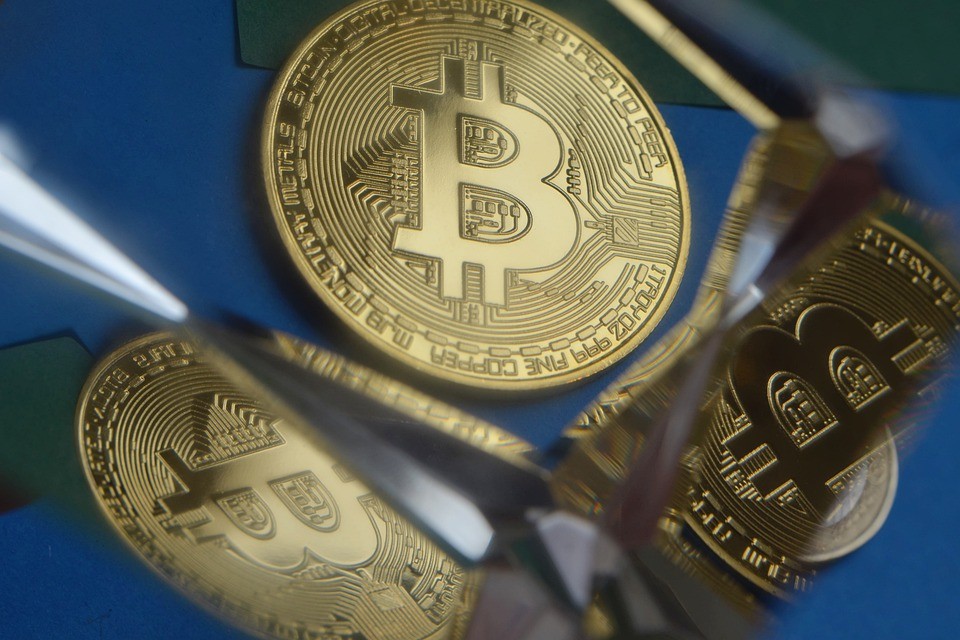 It's a known fact in the financial world that little money follows big money, the way little fish trail bigger fish to feed on scraps. If a large venture capital firm is confident in Bakkt, the firms that look to it for guidance will follow suit.
Bakkt Explained For Dummies! Will This Kick Start The Next Bitcoin BULL Market?
This has the potential to bring in a slew of capital from previously untouched resources — credit unions, retirement accounts, and 401(k)s. By nature, these types of holdings need to be conservative. They exist, after all, to help investors prepare for the future.
Top 5 Cloud Mining Pool Companies
Without significant institutional backers, the crypto market has been famously volatile. In kind of a vicious circle, that lack of institutional money due to volatility has prevented an injection of capital which could keep volatility to a minimum.
It's obvious, then, that Bakkt's entry into the market can only calm the fears of naturally conservative investment vehicles.
This works on a tech angle, as well.
Bill Gates, founder of Microsoft, has been famously hard on cryptocurrency, going so far as to say that it's killed people in a "fairly direct way."
And yet Bakkt is built upon Microsoft's cloud services platform Azure, which implies at least a little tacit endorsement of cryptocurrency as a legitimate entity by the tech giant.
Since Microsoft enjoys a hefty majority share of the personal computing and general software markets, it's likely that smaller developers will follow in its wake as far as integrating Bakkt's offering into their own products.
How Bakkt and Coinbase Are Trying to Bring Institutional Investment to Crypto
Few companies set out to build applications or platforms based on unproven or little-adopted technology. With Microsoft at the forefront, it's virtually guaranteed that developers will fall in line.
Will it Bring Mainstream Acceptance?
Finally, there's the real holy grail — Mainstream acceptance.
This is often the hardest thing to get. Large financial institutions and technology companies alike burned a lot of their public clout in the years since the Great Recession of 2008.
Bakkt Crypto Trading Platform, Coinbase Exchange and Institutional Investors
Large banks caused many folks to lose their homes via complicated and opaque financial movements, and technology companies wantonly sold private data for a profit while neglecting to keep their own systems secure.
In fact, these twin failings are part of the reason cryptocurrency came to the fore when it did.
That said, the retail investor still has most of its money and its tech tied up in these folks, and with that comes a certain level of forced trust.
The average person has to believe that Microsoft and their local branch of a major bank have most of their interests at heart. If nothing else, the average person knows they have far more experience in the field.
This, then, marries two Mainstream concerns for an overall win.
Crypto seems more democratic, but it's untested. Big business seems more knowledgeable, but the trust component has been damaged.
By opening themselves up to the crypto market, these large entities are simultaneously giving credibility to cryptocurrency and choice to consumers.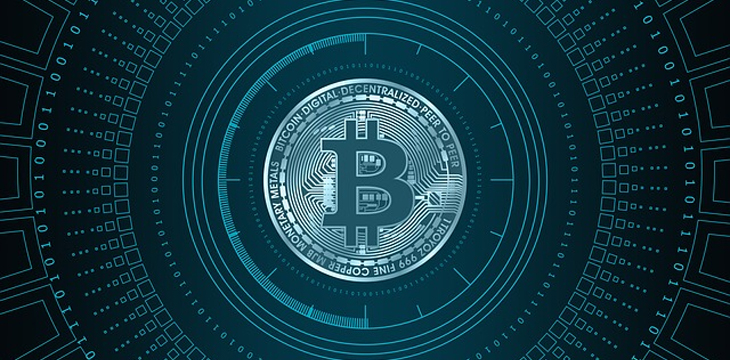 This may be the thing that really pushes cryptocurrency out of its current financial backwater and into everyday dealings.
After all, what could be more everyday than grabbing a morning coffee at Starbucks?
References
https://www.businesswire.com/news/home/20180803005236/en/Intercontinental-Exchange-Announces-Bakkt-Global-Platform-Ecosystem
http://www.cryptomorrow.com/2018/08/20/what-is-bakkt/
https://www.businessinsider.com/bill-gates-on-cryptocurrency-2018-2
https://cryptoiscoming.com/what-will-bakkt-do-for-crypto/
https://hackernoon.com/what-is-bakkt-59081e7df314
52,739
Oliver Dale
Editor-in-Chief of Blockonomi and founder of Kooc Media, A UK-Based Online Media Company.
Believer in Open-Source Software, Blockchain Technology & a Free and Fair Internet for all. His writing has been quoted by Nasdaq, Dow Jones, Investopedia, The New Yorker, Forbes, Techcrunch & More.
Related Posts