Exiting a profitable trade is the most difficult part of the trading process.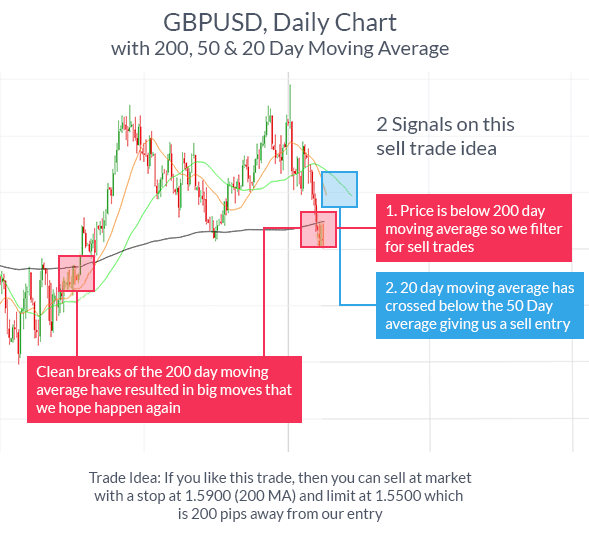 Closing the trades profitably is very important for the mental well-being of the trader. You can take best entries but if you don't know how to exit those trades properly, your chance of success is doomed.
Beginner traders find it very hard to control their emotions when they run their trades to the Take Profit levels.
Because they don't know where price will reverse. To avoid erosion of your valuable positive pips, you must know the various levels where price will always stall and reverse.
In this article, we will learn about the unique exit strategies for forex trading.
1.Price Action Channel Exit Strategy
Price Action Channels are used to determine trend strength and momentum.
Profitable trades can be run till the price closes beyond the opposite channel.
Perfect conditions for the entry
With this method, the trader can catch the large chunk of the current trend.
Settings for Price Action Channel
Upper Channel  : Moving Average - 5 Period, Shift 0, Smoothed MA, High Price
Lower Channel  :  Moving Average - 5 Period, Shift 0, Smoothed MA, Low Price
Run the trade till the M5 bar closes beyond the opposite Price Action Channel.
If you are a short-term intraday trader, you can use M1 bar closing. If you are a swing trader who holds the trades for many days then you can use M15 / M30 bar closing.
2.Fibonacci Extension Exit Strategy
Fibonacci is the leading indicator which gives accurate profit targets.
161.8, 261.8 & 361.8 Fibonacci extension levels are golden ratios where price will always stall and reverse. It is wise to exit the trades at these extension levels because the price will often make a correction from these levels.
Forex Trading Strategy - Find Entry and Exit Points in an Uptrend
If the levels are breached easily it will flip and act as support / resistance on the opposite side.
3.Exiting on Obstacles
Another way to exit your profitable trade is exiting on the opposite key supply & demand levels, Trend Lines & right shoulder of head and shoulder.
Because these levels will often stall the price.
If you don't want to lose your positive pips, you should definitely exit at these levels.
4.Fixed Reward Exit Strategy
This is one of the easiest ways to exit the trades. Instead of analyzing too much, you can use 2.5R or 3R fixed target for the exits.
No matter what happens, all the trades should be run beyond 2.5R or more to be profitable in the long run.
Risk (1R = 10 pips)    :    Reward  (2.5R = 25 pips)
5.Exiting on Previous Day High or Low price
Previous Day High / Low are very important levels where buyers and sellers came into action the day before.
These levels will act as support or resistance as they are psychologically important levels. Many times price will stall and reverse on these levels. If you have profitable trade approaching the previous day's high or low, it is better to exit on those levels to avoid erosion of positive pips.
Depending upon your trading style, you can choose one of the effective exit strategies for forex trading.